Fishing is a popular pastime activity in Dubai. Given the abundant marine life in the waters, and Dubai's fishing heritage, there is no wonder why this megalopolis with tallest high rises is a fishing haven.

There are a few options in Dubai for a jigger, from handline fishing to chartering a fishing boat. Handline fishing is for those who are really optimistic. You may or may not find a fish. Whereas going to the deeper seas on a fishing boat will almost ensure you a great catch. It also has many additional benefits.

For an enjoyable and happy fishing day out, you need to prepare a few things beforehand from paperwork to gears. Let's have a look at all the essential things you will need before your fishing trip. We will discuss the things that are generally required for both shore and deep-sea fishing.

1. Dubai Fishing license
Most important of all, and thus the first point, is a fishing license. A license from the governmental department is required for anyone to fish in Dubai. Fishing without a permit will incur you hefty fines. The fine can go up to 1000 dirhams.

Tens of thousands of people come to Dubai every year for fishing trips. Therefore the government has placed regulations on where you can fish. Fishing outside of these zones is also punishable.

The spots allowed for fishing in Dubai for those who have a recreational fishing license are:

Al Garhoud and Maktoum Bridge
Al Seef Road
Dubai Creek
Jumeirah
Umm Suqeim
Obtaining a fishing license from the authority is quite simple. The license is issued by the Environmental Department of Dubai Municipality. An individual license is also free of cost. You can apply for the license online through the website or by simply visiting the office of the environmental department. Only those who are 18 years old or above are eligible for the license. You can bypass all these hassles by going with a company that already has boats and fishing license.

2. Fishing rod and reel for sea fishing in Dubai

When we talk about fishing equipment, the first thing that comes to our minds is the fishing pole. Selecting a fishing pole can be confusing, especially if you are new to the sport. Though a fishing rod is basically just a long stick, there is a variety of them. Each with their own functions and styles. Fishing rods come from short one meter to super long ones that measure up to 10 meters. Longer rods provide better mechanics while casting the line. They also differ in strength and flexibility. It is also nice to have some extra bells and whistles for convenience.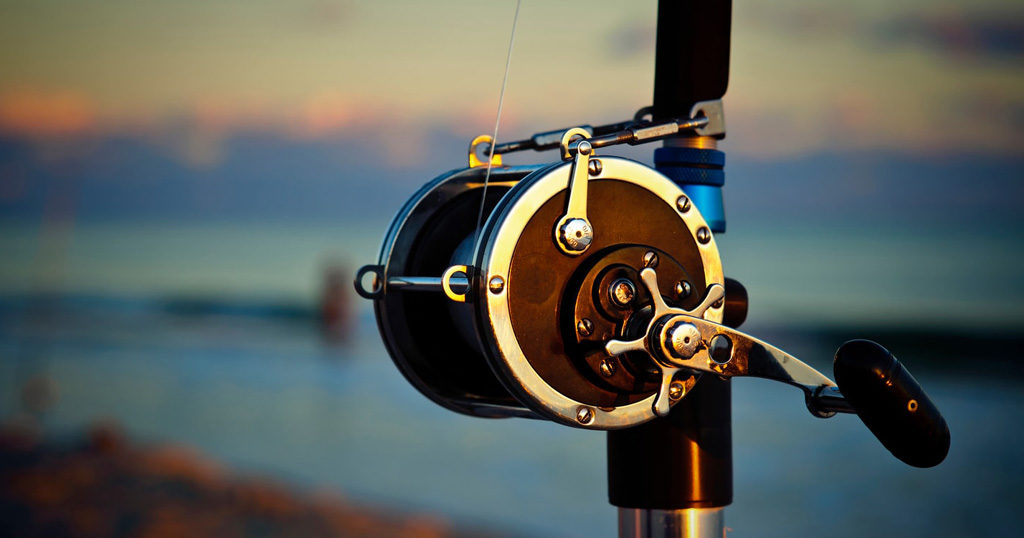 It is easy to get carried away when you go shopping for a fishing rod. Getting a versatile one that can be used in different types of situations is cost-effective if fishing is just a hobby for you. Graphite rods are fairly strong but they come at a premium. Deep-sea fishing requires a stronger rod. They need to be thicker and should be around 4 meters in length.

A collapsible telescopic rod will be easier to travel with. When fully retracted, It can be carried in a bag. Generally, they are weaker due to the joints. They are easy to break and are not suitable for fishing on boats under heavy currents. Telescopic rods with more eyes are better as they provide better strength and arc.

Reels are fitted on to the rods to pull in the line. Just like rods, there are a bunch of them. For starters, a spinning reel is better than a baitcaster reel. Spinning reels are easy to operate. Though baitcaster reels give better accuracy and control, a novice operator will find it difficult to use and may end up with a tangled mess of line.

Rod holders

Rod holders are a small thing that can be very handy. Apart from being able to fix your fishing rod in place, they are have great portability. Some rod holders come with fancy features like bite alarms that will let out a siren if a fish is hooked.

3. Fishing line

Fishing lines come in all shapes and sizes. You should consider the stretch, size, and color while getting your new line. Thicker lines are obviously stronger than thinner ones made of the same material. Braided lines can be strong even with a smaller diameter. The added benefit is that they take up less volume on the spool and can carry more weight. Braided lines are easy to cast and faster to sink as well.

Monofilament lines are the best way to learn the game. They come in a range of sizes and colors and are much cheaper. They have good stretch and abrasion resistance. But the downside is that they breakdown over time and are weaker.

4. Fishing weights, hooks, floats, and swivels

Fishing weights
Fish sinkers or weights help to keep the bait underwater and provides better casting distance. Most weights are made of lead though those made of steel, brass, and tungsten also exist.

For newbies who are fishing from a boat, the basic split shots will do just fine. On the shore near edges, you will need something that won't easily jam between the rocks like a breakaway weight.

Anyway, you should not use more weights than just to get the bait to the depth. Too many weights mean you will have a hard time feeling the fish bite, and also it will make it harder to cast the line. For deep-sea fishing, 4 ounces is a good choice.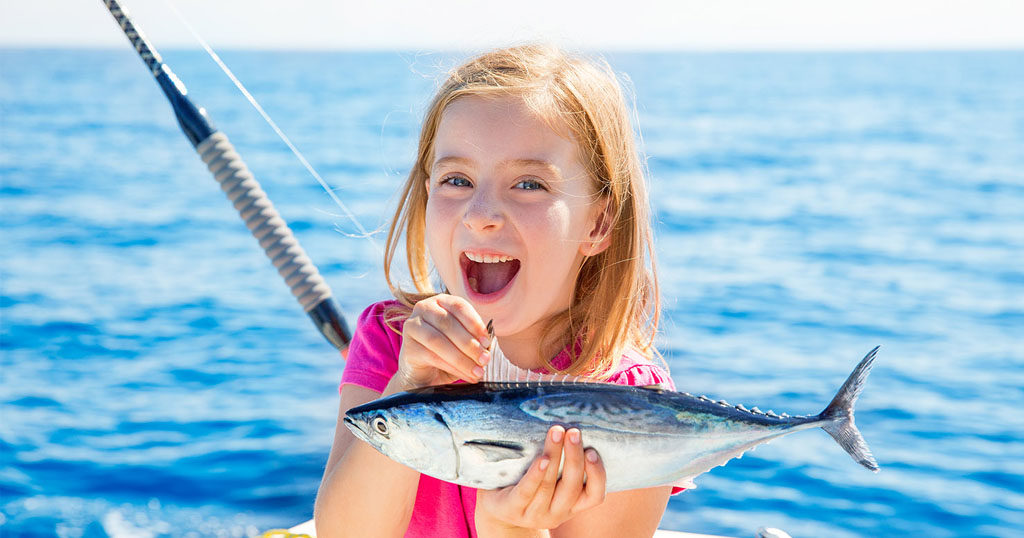 Fishing hooks
When it comes to hooks, there are a million of them to choose from. But to keep things simple, get a Gamakatsu hook that you can find in almost every tackle shop. One thing to keep in mind is not to buy a snelled hook. Make sure your hooks are sharp. Thicker hooks are a disadvantage while using live baits because they will kill the bait faster. One Dubai fishing license only allows you to fish with one rod and up to a maximum of three hooks at a time.
Floats
The final piece of tackle you will need is a float, or bobber as they are otherwise called. Floats are not necessary for deep-sea fishing. But they are helpful when you are jigging from the shore. Floats keep the bait from sinking to the bottom. It will also give a visual indicator when the fish bites. Floats used for freshwater and still water fishing are different from those for saltwater. But you can use any simple seawater float.

An indirect perk of floats is that they reduce the tension on the line and rod. Therefore you can use lighter gears with a float. Moreover, they have weight markers which help you choose the correct weights. 
Swivels
Usually, a swivel connects the tackles to the line. They keep the line free of twists as you reel in the catch. Twists will weaken the line and cause breakage. Besides these, a tackle bag is necessary to keep all the items organized.

5. Baits and Lures

Without a bait, fish aren't going to come. Baits are what attracts the fish to bite. Things that fish typically find as the food are all baits in general. Commonly, prawns, small fish strips, or Lug worms and squids are used as baits. Live baits are the most effective to attract the fish. Shrimps and sandworms will make good live baits.

Baits can be substituted with lures. Lures are artificial baits that resemble the prey to fish. Some lures look like small fish while some others look like shrimps. If you are fishing for a specific kind of fish, then you should use a lure that looks like the primary prey of that fish.

Lures used for seawater fishing are different from freshwater lures. Saltwater lures have to be tougher to hold up against the bites of larger fish and should resist the salty water. Saltwater lures are generally made of lightweight wood or plastic.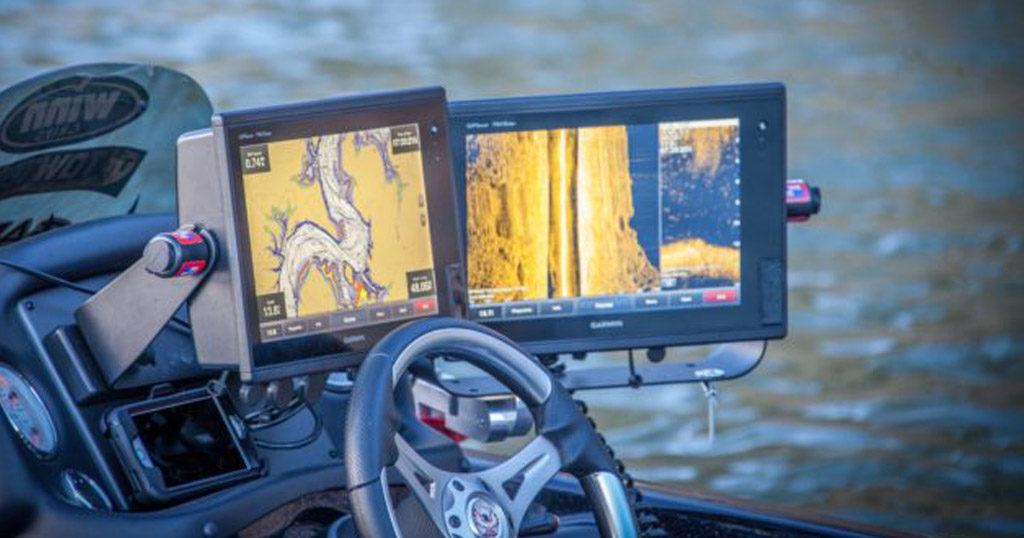 6. Fishfinder SONAR

A fishfinder is your best friend. They show the fish deep inside the water by locating the source of the sound. Fishfinders use GPS to track your fishing points. This can be a great help to find the spots that give the best catch on your later fishing visits.

There are different types of fish finders. Larger ones used in fishing boats can find fish deep inside and have larger screens. Portable variety of Sonars enables single-handed operation. The best option for you is a portable sonar unless you own a fishing boat.