What is it with fishing that holds a strong attraction for people? Other than the fact that people fish for food, recreational or sport fishing has gotten men lured in hook, line, and sinker. They say it's because fishing satisfies the primal urge of pursuing and catching. Fishing enthusiasts find thrill in the challenge of hunting an elusive fish and feel victorious when the fish finally takes the bait.
If you love fishing, it is a great idea to hire a yacht and go fishing in Dubai. Deep-sea fishing is the most exciting kind of fishing in the city. The best and biggest fish can only be found in the deep sea. Yachts have a professional crew to assist you and quality fishing equipment is provided onboard for a complete fishing experience. In deep sea, your choices are wider.
When you have to search for the different fishing spots and buy proper equipment if you are going on your own, hiring a yacht makes it easier. Deep sea fishing in yachts is a fun experience. Relax inside the comfortable rooms when you are tired. Light refreshments are provided on board free of cost.
What is deep-sea fishing?
Deep-sea fishing is a kind of fishing that involves venturing into the deep waters that are far away from land. The main criteria for deep-sea fishing are that the minimum water depth must be 30 meters. This one is particularly for fishing enthusiasts who are serious about the 'job'.
The important advantage is that deep sea is teeming with big fish like tuna, swordfish, and sharks in contrast to the shallow waters. When you are sailing on a yacht, the crew will help you out to make the endeavor fruitful and memorable.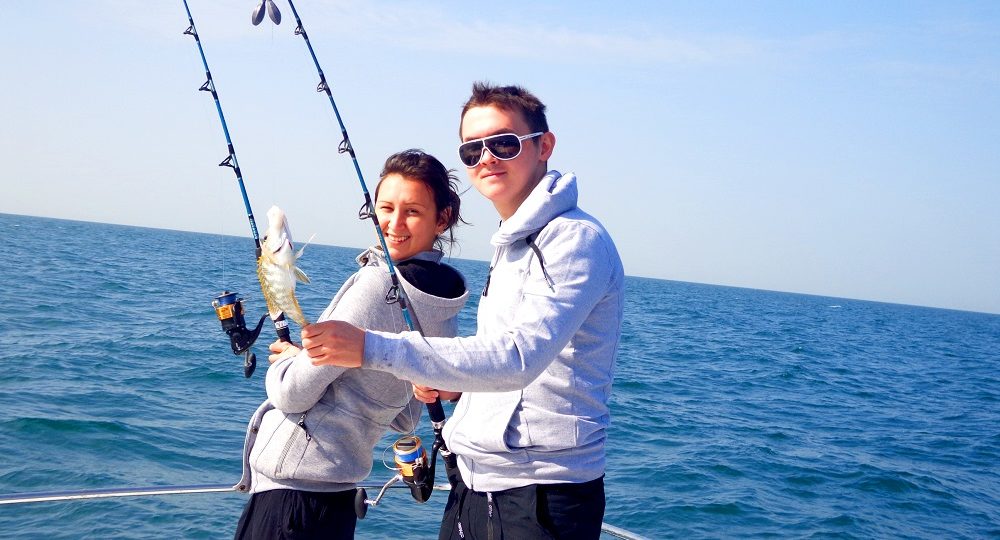 Fishing aficionados can feel that adrenaline rush in Dubai. With over 500 different species of fish, Dubai is a renowned fishing destination with various fishing spots that have abundant marine life. Here are some recommendations for good fishing spots for you to choose from.
Al Garhoud Bridge and Al Maktoum Bridge are decent fishing spots. While it can get hot and humid during the summer, these sites are comfortable and teeming with fish. Being quite popular fishing spots, these bridges can get busy during weekend mornings with folks aiming to catch some Barracudas and Tilapias here.
The scenic Dubai Creek Park is also a great spot for some recreational fishing. Here you can comfortably sit and relax. If you get hungry or thirsty, there are shops nearby where you can grab a bite or a drink. The seas near the Jebel Ali Free Zone is also swarming with Kingfish and Hammour that it is worth a fishing expedition.
Jumeirah Beach is a popular spot for fishing fans, too. Even though it is rocky, it is abundant with Sarracudas and Sultan Ibrahim. You can even see stingrays swimming about. Fishing on the rocks can be slippery and dangerous, so take extra care. Also, Dubai Creek is yet another area where you can try your luck.
Deep-sea fishing in yachts is the safest and effective option if you are looking for a fruitful fishing experience. Cook the fish you have caught and have them afresh. This is going to be the most delicious meal you have ever had. Having the fruit of your labor is great, right? So, try deep-sea fishing in the Dubai Sea.