Vacation is a time when you take a break from the scheduled life and spend some refreshing days with your loved ones. You would be looking for out-of-the-box plans to spice up your holidays. Well, you have countless options before you if you are in Dubai. Do you feel that you have explored most parts of the city? Then, try another exciting option. Charter a yacht and sail through the sparkling waters in Dubai.
A yacht is a perfect choice for a romantic couple, a family get-together, a birthday bash or anything that you would love. You should plan the type of occasion beforehand to decide the size of the yacht. They are available in different sizes.
Most people flock to Dubai to go through its luxurious lifestyle. Opulence is evident in each and everything in this city. Experience luxury at its zenith once you are onboard a yacht. Luxury, delicious food and entertainment are their key attractions.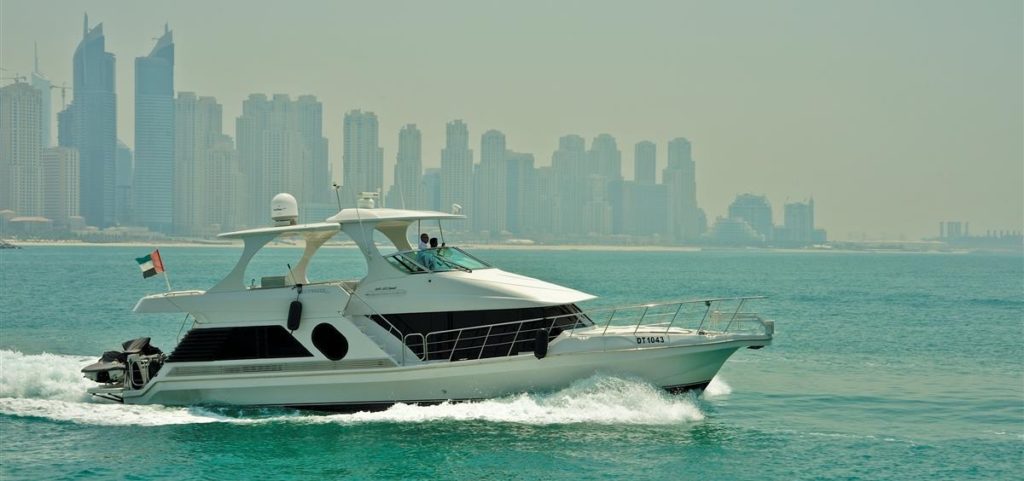 Spending some time in the ocean is revivifying. The view of the endless blue water and cool breeze will bring a smile to your face. Enjoy gliding over the waves in a swift ride. If you are interested in fishing, try with the professional equipment provided onboard that includes an electronic fish finder. You should have no trouble at all finding and catching amazing large saltwater fish. You are fortunate to cook food with the fish you have caught.
If you decide to take a break from fishing, you'll be happy to listen to music coming from a state of the art surround sound system. Just basking in the sun on the deck is all you need to have a relaxing day. Also, try scuba diving to see the incredible marine life.
If fishing isn't your game, you will still enjoy the view that can only be seen from the water's edge. The Dubai skyline is like no other in the world. Gaze at the unique architecture and the amazing cityscapes. This is all it takes to get your body and mind to unwind and relax for a few hours.
The yacht will move through the dazzling Marina Canal where you can admire the cityscape of Dubai. Sail around Palm Islands to see the wonderful waterfront buildings. Don't miss Atlantis, the popular hotel in Palm Jumeirah.
You don't have to do anything other than getting ready for the cool trip. You will be picked from your place and dropped off as per your schedule once you book the tour. You should provide the menu to the yacht team to get your favorite dishes. They will also cook food for you.
It is also a great idea to make a barbecue and share with your friends. Savor every single bite while you are amid the ocean. You will get light refreshments like water and soft drinks which are complementary.
Witness an amazing sunset by holding the hands of your partner. Choose the sunset cruise to see how sun dissolves in the sea at twilight and how the sea is painted with its orange shades. Don't forget to capture some pictures of the sunset as it is simply awesome.
You'll enjoy the downtime with friends and family either fishing or just cruising down the gulf. If relaxation is what you are looking for, then this is tailor-made for you. Nothing takes away stress like the wide open water, fresh air, and rocking waves. The journey in a yacht will be an extraordinary experience which you will wish to have again.