If you are going to make a list of things to do in Dubai, it will be endless. There are a lot of activities that Dubai offers to everyone who visits the city. You can choose them according to your wishes and tastes. So, what are you looking for?
Dubai has everything to satiate your desire for adventure, relaxation, food, natural beauty or party. However, there is one experience that is a blend of all these qualities. Are you excited? It is the cruising experience in Dubai.
Cruising through the sparkling waters of Dubai is a must-do for tourists and residents in this bustling city. Not only it is a relaxing pastime or a means for celebration, but also provides the opportunity to connect with the nation's seafaring roots.
Here are excellent cruising spots for you to check out. The Dubai Marina, an artificial canal city, is a charming setting for dhow cruises and is the perfect start off point for yacht charters.
Dhow cruise is a traditional Arabic boat with all modern facilities. Enjoy sailing across Marina Canal while having a toothsome dinner. Entertainment shows including Tanoura dance and music will enhance your mood. If you wish a more personal ride, charter a yacht. It offers a swift ride along the skyline along with interesting leisure activities like fishing.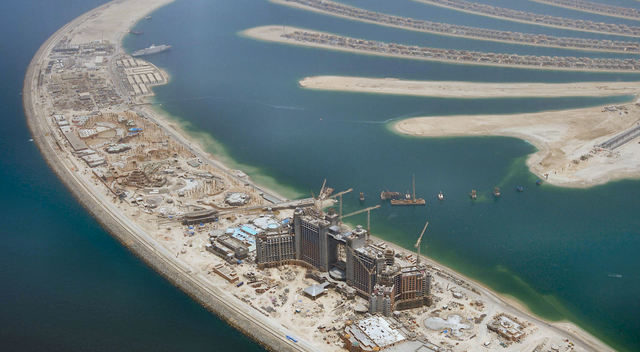 Tourists get a stunning view of the marina skyline along the 3.5-kilometer-long canal. For a two-hour cruise, you are treated with dinner and entertainment on board while you take in the invigorating vibe of this magnificent mini-city.
Marina cruise will start from the luxurious Jumeirah Beach Residences (JBR). They are luxurious waterfront apartments and one of the most loved residential areas in Dubai. See the iconic Marina Mall and the beautiful Bluewaters Island. Ain Dubai, the tallest observation wheel in the world, stands proudly on the Island waiting to be unveiled. It is the perfect chance to have a glance of the opulent lifestyle of Dubai which is admired all around the globe.
By cruising past the Dubai coast and out to the Persian Gulf where the impressive man-made islands spread out, yacht charters offer breathtaking views of some fine-looking beaches. Sailing around the Palm Jumeirah, guests are treated with splendid views of the iconic Burj Al Arab and the themed resort-hotel Atlantis, The Palm. You can fish on this spot.
Lastly, to see the heart of Dubai is to take a trip down the historic Dubai Creek. A cruise on board a dhow presents guests a view of nighttime Deira and Bur Dubai while feasting on authentic Emirati and international cuisine. Reflective of Old Dubai, the 14-kilometer Creek area has transformed from being a tiny pearling and fishing port in the past into a global trading hub.
Here you can see the lively souks and the busy Abras all delighting tourists and residents alike. Abra is a traditional boat which was used by the Arabs for trade. Now, it takes people across Creek. It is a simple and affordable option for people. Gold and spice souks are popular in Creek. People flock to this area to visit the Gold Souk to admire and buy some fine jewelry. Spice souk has some unique and good-quality spices.
Dubai Creek reflects the modest beginnings of Dubai and has some small buildings in contrast to the skyscrapers in the modern city. Everything in Creek will instill a nostalgic feel in you. Cruising along some great spots in Dubai will give you avid pictures of the city which you won't get in other ways of travel.