Have you ever dreamt of sailing on a luxury yacht? It is an exhilarating experience which you should try at least once in a lifetime. No expensive restaurant or resort can give you the mesmerizing views, salty breeze, and the fun of gliding over the waves. You will be amid the deep blue waters, cruising along some of the renowned structures in Dubai.
When you admire the different hues of the waves, a stewardess will serve you a lemonade. There is no better way to refresh yourself. As yachts offer unparalleled luxury, private time, and pleasing service, it is undeniably the dream journey.
Find everything up your alley
The happiness of finding everything as per your wishes is beyond explanation. This is what you get when you are aboard a yacht. A professional crew will ensure that every single detail is tailor-made for you.
You can decide your food, the activities you like to indulge in, the entertainment programs and whatever comes in your mind. The only thing you should keep in your mind is to inform the crew about your ideas beforehand.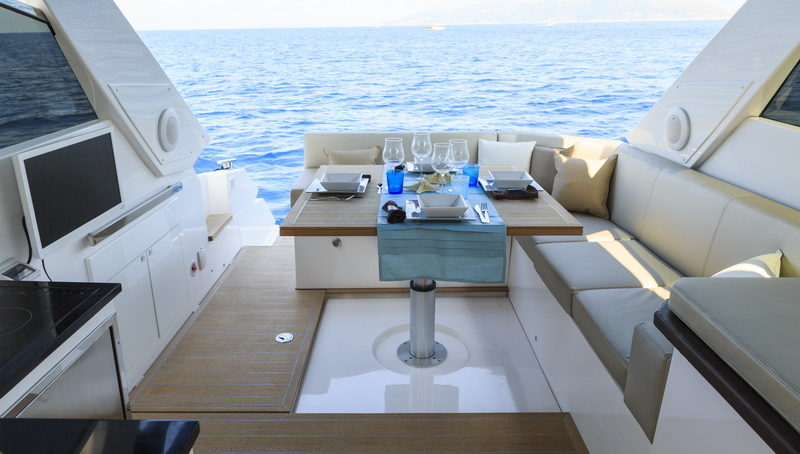 Experience luxury at its zenith
Experience luxury without any bounds once you are in a yacht. It is an opportunity to taste the lavish lifestyle in Dubai. All the facilities found in a classy restaurant is available on a yacht. Master bedrooms, spacious lounges, flybridge, Jacuzzis, saloon, home theatre, kitchen and swimming pool are just some of the amenities on board.
Catch a tan on the sundeck, pamper yourself in the Jacuzzi, and feel at home in the cozy bedrooms. The state-of-the-art entertainment systems will never let you get bored at any point of the trip. The real fun of cruising is experienced from the topmost part. Yes, hop over the flybridge and enjoy the views which you cannot find anywhere else.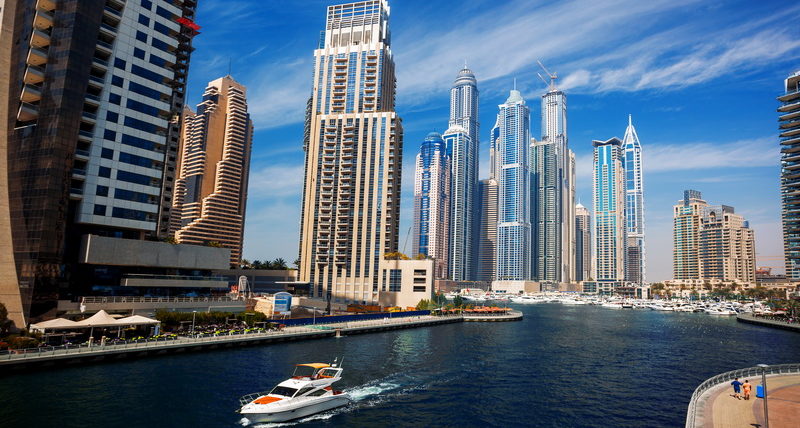 The ever-changing vistas
The wonders in Dubai will seem more appealing when you are watching it from an astonishing angle. As you cruise through the sea, you will see the iconic Palm Islands, Burj Al Arab, and Marina Canal. Did you know that Palm Islands is the largest man-made island in the world?
Gaze upon Burj Al Arab, the classy and opulent restaurant in the city. Perceive the elegance of Marina, the artificial canal city which is esteemed for the magnificent skyscrapers, outdoor restaurants, and shopping malls.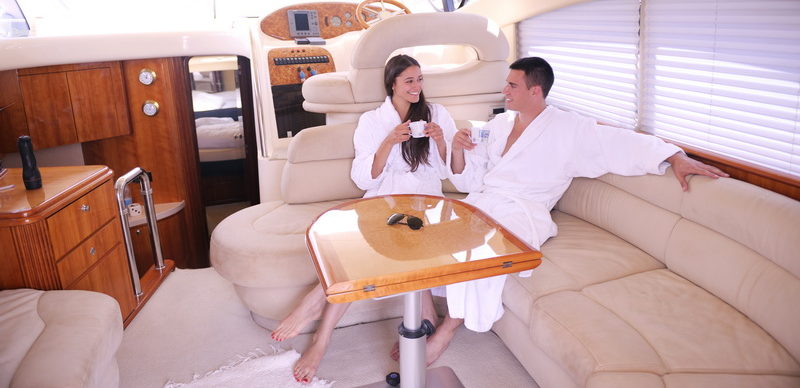 Enjoy intimate moments
When you go to a restaurant with your beloved, you will get a table along with other guests. Don't settle for less. Why go for a usual choice while you have an excellent option? Once you book a yacht, you will get a soulful ambiance where it is just you and your significant other. Play a love song, savor some delicious food, and enjoy the sights together.
If you choose a sunset cruise, you can see the sun going down the horizon by holding her hands. Ignite love by gifting some eternal memories. It is going to be the most romantic trip of your life.
Exceptional service
Great things don't come for free. Yachts are expensive for the kind of service it offers. However, your money is worth when you get exceptional experience in return. A professional and experienced crew will be at your service on the entire journey. You will get a private chef to cook your favorite dishes if you want it that way. Everything from the fascinating destinations, scrumptious food to exciting activities will happen as you have planned.
Endless entertainment
The main highlight of a yacht trip is its flexibility. It can be the way you want it to be. If you are looking for unlimited fun in the yacht, you will get it for sure. There are many activities that you can try. Those who have a desire to try fishing can test their luck in the deep sea. As there is a kitchen on the yacht, you can also cook the fish and serve it hot.
Watch any of your favorite programs on the home theatre or play a romantic song in the music system. You can spice up the day with a DJ program. Groove to rocking music and unwind from all your stress.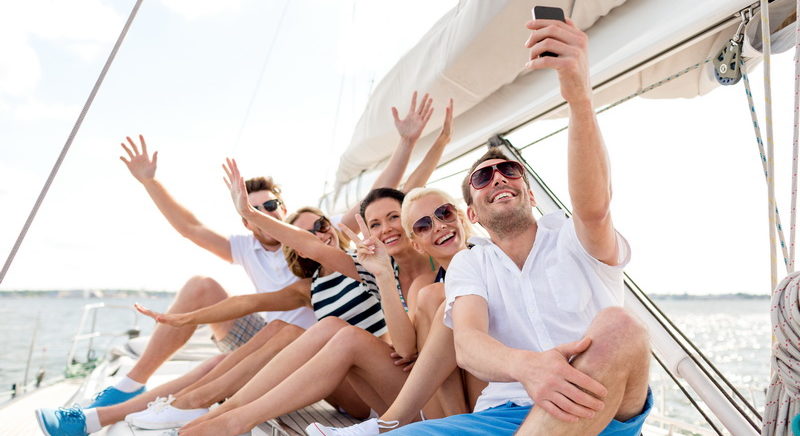 Celebrate your heart out
The yacht is the ideal venue for throwing a party for your favorite people. Celebrate your big day in a different setting. The guests will be impressed by the facilities on board, the changing panoramas, and unlimited fun. Though yachts don't offer food, you will get a gourmet meal upon request. Other additional services like cakes and decorations are like a cherry on top.
The whole yacht will be adorned, as you prefer. If you wish to make it more professional, you will get hostess who ensures that every need of your guests is fulfilled right away.
A yacht trip is the perfect blend of everything you wish to have in your staycation. Charter a yacht and make it real in the next moment. With all these facilities and many more surprises waiting, a yacht is your one-of-a-kind luxury home afloat.