La Mer would have bagged it effortlessly if there were an award for the most Instagrammable location. La Mer is a stunningly beautiful beachfront in Dubai sandwiched between Pearl Jumeirah and Jumeirah Bay, the latter of which is undergoing development. The inspiration for its unique design is from the wreckage and flotsams that one typically sees on deserted beaches.

Funnily enough, La Mer literally means the beach in the French language. But there is yet another beachfront destination by Meraas called 'The Beach'.

La Mer by Meraas is so much more than just a beachfront. You can spend a whole day simply roaming around on this beach, looking at all the murals and artworks sprinkled across it. The beachfront has some similarities to The Beach in JBR.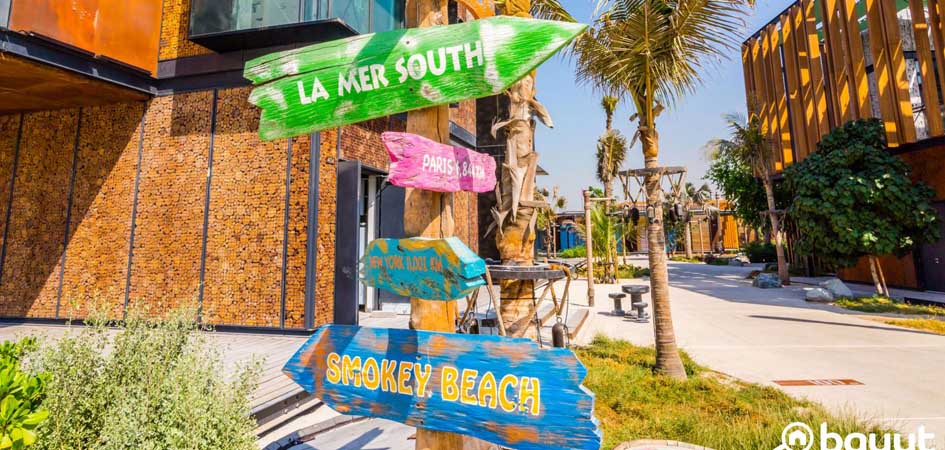 What makes La Mer stand out

There are numerous beaches in Dubai. There are luxurious public beaches embellished with facilities and waiters to serve you. But they all require you to pay an entry fee. If you want to spend a day on a budget, public beaches are where you should go. So La Mer is the place to go if you don't want to pay to enjoy the beach.

Phase 1 of the development, called La Mer South, was opened back in 2017. Phase 2, also called La Mer North, was completed only in 2018. The Wharf, another part of La Mer, took a few more months to complete.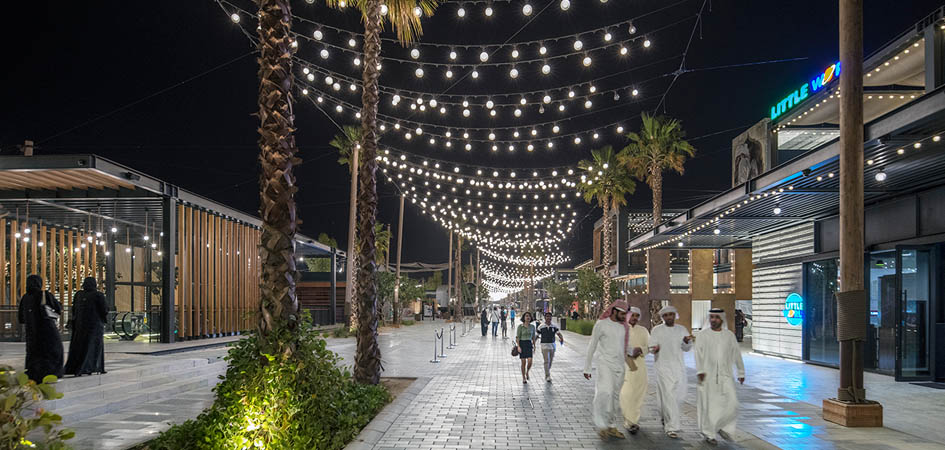 North and South La Mers don't have any significant difference, but they are visibly separated by the portion projecting into the sea.

The La Mer North houses its resident water theme park, the Laguna. It is presently smaller than other water parks in Dubai, such as the Wild Wadi or Aquaventure. But Laguna water park is still undergoing expansion. La Mer North also has the Roxy Cinema House.

La Mer beach is a great spot to dip in seawater. There are free showers on the beach, and you can rent the surfing board if you want.

Hawa Hawa

Hawa is a one-of-a-kind playground in Dubai. Hawa Hawa's concept of an inflatable playground is borrowed from Japanese culture. It is a new take on the regular trampoline park. In La Mer, there are two of these in different sizes. One for the kids and the other for the grown-ups. Yep, Hawa Hawa is a place to enjoy even for older people.

Jumping up and down is a safe and efficient form of exercise. The park is also safe enough for kids to play unassisted by the parents. The playground has a total area of 1800 square meters to fit many people at the same time.

The Wharf – La Mer

The whole La Mer looks like it was born out of an artist's mind. There are places with beautiful murals and eclectic art pieces throughout the beach. But The Wharf is even more so. The Wharf looks straight out of a dystopian novel full of steel cans, old and battered trucks, and rustic types of machinery lying here and there. Like everyone left there a hundred years ago in a hurry. But all of them are brightly colored. Making this place the most photogenic place in La Mer.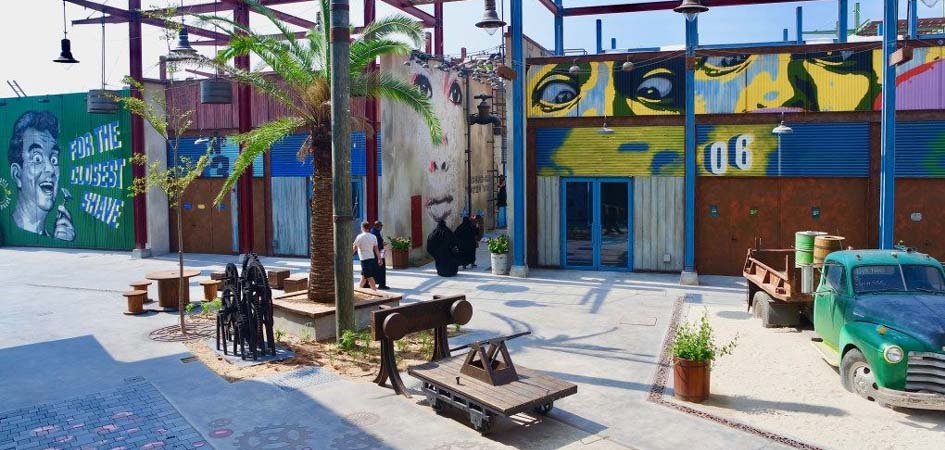 Laguna Water Park – La Mer

Laguna park, which is right in the middle of the beachfront, is a part of La Mer north. The park sits on a piece of land reclaimed from the sea. It juts out to the sea in a near-circular shape. The park looks beautiful and is gracefully laid out on the beach.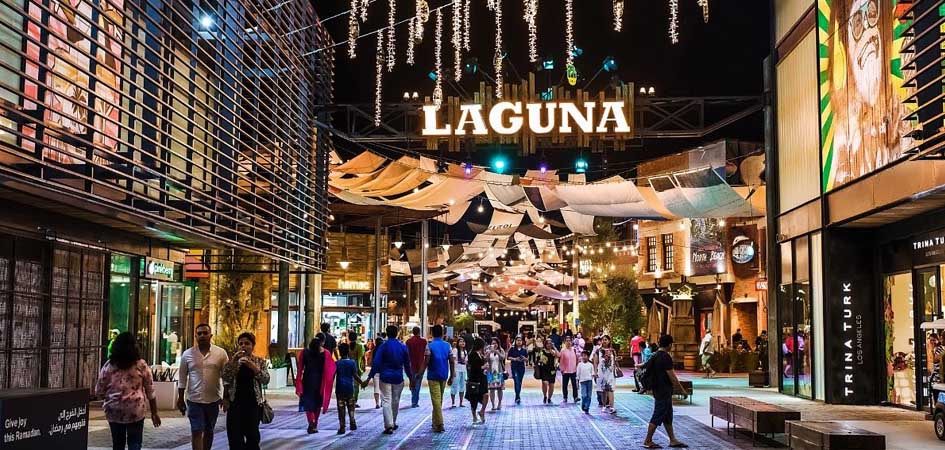 There are some daring adventure rides in the park. The Free Fall is for those with some nerve. It'll open the trap door beneath your feet when you least expect it and take you down a steep waterslide several feet below to the landing pool. The Loop is similar to the free fall but with a different flavor. It takes you through a long winding tunnel at crazy speeds. 

The WavePoolOz is the first-ever 180-degree surf pool in the middle east and one of only three in the world. You can perform more tricks in this surf pool than a regular straight surf pool. 

Apart from the adventurous ones, there are also areas to relax and unwind. Just float in the lazy river, lie down in the cabanas, or sunbathe on the beach.

Although entry to La Mer is free, you have to pay to go inside the water park. One main reason to choose Laguna over other water parks is its proximity to the restaurants and hotels in La Mer. Another is the spectacular view of the beach. Water parks are the best places to visit in Dubai during the height of summer.

Best Restaurants in La Mer Dubai
HOLA

Some ice creams and fresh juices will be perfect enjoyment on a hot day out at the beach. Hola is a Latin American restaurant chain famous for its fruit-based refreshments. You can find popsicles, fruit salads, juices, and ice creams on their menu.

Aprons and Hammers

Why not try some seafood when you are near the sea? Aprons and Hammers is a chic place for eating out with your buddies. They make even the most simple dishes into something exciting. Go and smash some crabs here!

Kaftan

If you are hungry for Turkish delicacies, Kaftan is the place to go. They have even won awards for their culinary prowess.

Sikka Cafe

One of the very few cafes in Dubai specializes in traditional Emirati cuisine. Have the classical Arabic dishes in the classical style. The dining experience in Sikka is a blend of the Emirati and modern style. The food is served in the traditional Emirati way while the setting looks somewhere between Emirati and French.

Motomachi

Experience the authentic Japanese culinary delights in Dubai. They have both indoor and outdoor dining options. To complement the flavors of the food, the design and setting of the cafe give out Japanese vibes with wooden chairs and walls. They serve some of the best Japanese dishes in Dubai made by Japanese chefs. Order anything from sushi to Ramen and Chirashis.

HQ'S 459

The thing about HQ'S 459 is that they bring together tastes from different countries to one place. You can find authentic Italian pizza and pasta, Spanish paellas, Belgian waffles, and even Mediterranian dishes. You can also enjoy them with a great view of the sea.

La Mer Dubai Timings

The beach is open from 10 AM to midnight to walk around. But if you want to shop and have grump, you might want to look at these times.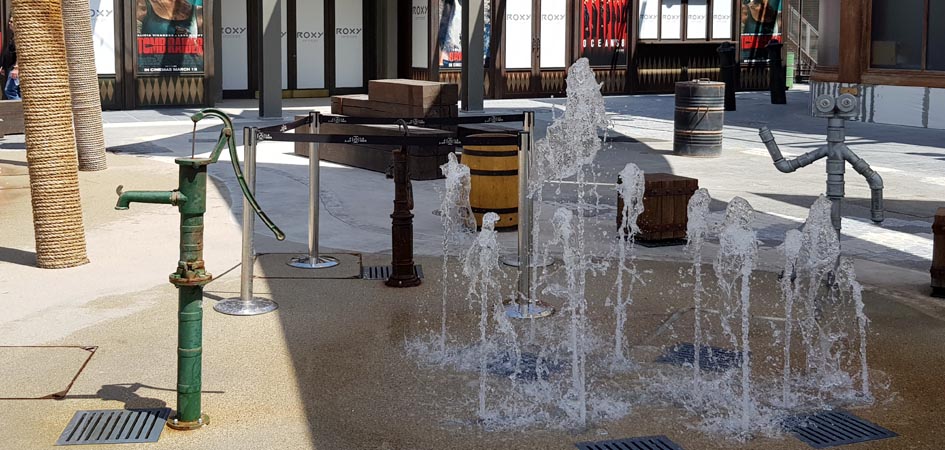 Sunday to Wednesday

Retail : 10:00 AM – 10:00 PM
Restaurants : 10:00 AM – 12:00 PM

Thursday to Saturday

Retail : 10:00 AM – 12:00 AM
Restaurants : 10:00 AM – 12:00 AM

La Mer entry fee

Entry to La Mer is free for anyone. Entry to the Laguna water park is only with a ticket.

La Mer Beach Dubai location

La Mer is located in Jumeirah 1. The exact street address is 2 A St, Dubai, United Arab Emirates.

Do you want to know more about the beachfront attractions in Dubai?